NHN Provider Resource Library
GENERAL HEALTH, PREVENTION AND SCREENING
Nebraska Health Network offers a number of educational resources to help advance our mission of delivering patient-centered, high-value care. 
Falls can be devastating and according to the Centers for Disease Control, they are the leading cause of non-fatal injuries among adults. One out of every 10 falls causes a serious injury, such as a hip fracture or head injury, often requiring hospitalization. This patient-education resource reviews household modifications that can help reduce fall risks.
A Guide to Medication Adherence
Did you know that one in four prescriptions are never picked up from the pharmacy? Understanding why a patient isn't taking their medication is often the first step toward improving their adherence. This provider-focused guide highlights:
Common reasons patients miss medications
Early predictors and warning signs you can look for
Prescribing habits to help drive compliance
New flu vaccines are released every year to keep up with rapidly adapting flu viruses. Making sure your patients know flu shots are available in your clinic/system helps keep them healthy throughout flu season. Available in English and Spanish.
Request Printed Copies
Site of Care Communication Kit
The NHN has created three educational resources to help educate your patients on site of care and the best health-care resource depending on their needs:
Determining What Level of Care is Best for Your Needs, educational flier for patients
Determining What Level of Care is Best for Your Needs, educational article for patients
Know Where To Go, a social media campaign
Coupon Card - Medication Target List
Drug manufacturers actively are promoting coupon cards for a variety of high-cost, branded medications. The selling point for coupon cards is that they reduce or eliminate the patient's out-of-pocket expense, though the availability over time cannot be guaranteed. The consequence is that the total cost of the prescription is often MUCH higher than therapeutic alternatives.
Nebraska Emergency Treatment Order (NETO)
The advanced illness work group has developed this program to assist providers in helping patients plan for medical emergencies. No changes may be made to the NETO forms below, please print them exactly as indicated to preserve consistency across settings.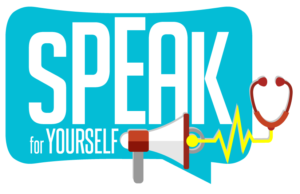 Determining What Level of Care is Best for Your Needs: A Guide to Care Options
When patients need medical assistance, it can be difficult to know where to go. These NHN patient resources addresses some common symptoms that patients may experience, and which level of care is most appropriate for them including primary care, urgent care or a trip to the emergency department. The resources include a front/back patient flier as well as a patient-focused article that can be shared via your own communication channels.
The NHN Daily Self Check Series guides patients on understanding their condition. At-a-glance, patients can see whether they are in the Green, Yellow or Red Zone and what the recommended next steps are.
Resources in the Daily Self Check series include: 
Chronic Obstructive Pulmonary Disease (COPD)
Congestive Heart Failure
Diabetes
Hypertension
Choosing a Provider: Resources for Medicare Beneficiaries
The Centers for Medicare and Medicaid Services have a number of resources to help Medicare beneficiaries select their primary clinician through a process called Voluntary Alignment.
CMS defines a primary clinician as the individual that a beneficiary wants to coordinate their overall care, regardless of where they choose to get services. By selecting the clinician online, CMS explains that their doctor may have greater access to tools and services to help guide their care.