LEADERSHIP
Nebraska Health Network is a physician-led Accountable Care Organization (ACO) formed by Methodist Health System, Nebraska Medicine and their affiliated physicians and hospitals to improve the health of all patients by delivering high-quality, affordable and accessible health services throughout Nebraska and Western Iowa.
NEBRASKA HEALTH NETWORK
LEADERSHIP TEAM
Nebraska Health Network's management team includes leaders from the health-care industry. Each person brings a wealth of experience including work in clinical, business and insurance industries. Together with the entire team of NHN employees, we help fulfill our mission of leading the transformation of health in our communities.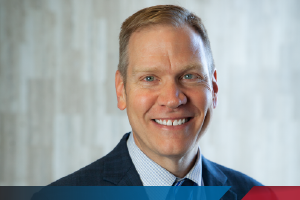 Lee J. Handke, PharmD, MBA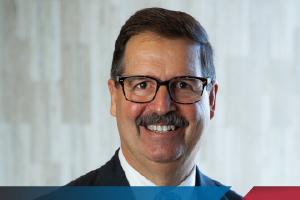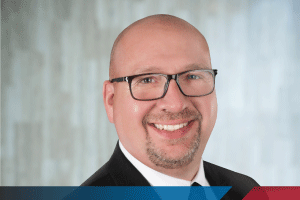 David Wirka, MS, RRT
Vice President of ACO Operations and Performance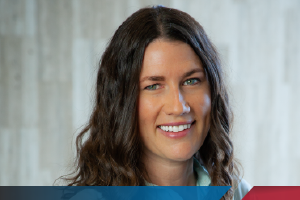 Mallory Callahan, MPAS, PA-C
Director of Population Health Management and Innovation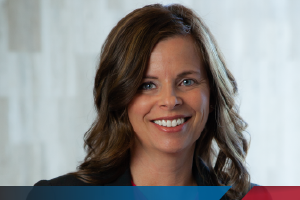 Lindsay Cosimano, APR
Director of Marketing and Communications
chief executive officer
Lee J. Handke, PharmD, MBA
Lee J. Handke, PharmD, MBA, began his role as chief executive officer of the NHN in 2015. Dr. Handke is responsible for implementing the strategy to achieve the NHN's mission of leading the transformation of health in the region by developing partnerships that deliver patient-centered, high value care.
Prior to joining the NHN, Dr. Handke was the senior vice president, health network services for Blue Cross and Blue Shield of Nebraska, where he was responsible for hospital, professional and pharmacy network strategy, product development and health-care delivery and wellness programs.
He graduated with distinction from the University of Nebraska Medical Center, College of Pharmacy with a Doctor of Pharmacy degree in 1999 and earned a Bachelor of Life Science from Kansas State University in 1993. Following graduation, he completed a pharmacy residency in managed care pharmacy at Walgreens Health Initiatives in Deerfield, Illinois. In 2005, he earned a Master of Business Administration degree from the University of Nebraska at Omaha.
Dr. Handke is a registered pharmacist and adjunct faculty member at the UNMC College of Pharmacy, where he serves on the admissions committee. He serves on the board of directors for the Concordia Schools of Omaha, Nebraska Methodist College and is Board President for Omaha's Lauritzen Gardens. In 2006, he was named one of the Ten Outstanding Young Omahans by the Omaha Jaycees, and in 2009 was awarded the Early Career Achievement Award by UNMC. He is a graduate of Leadership Omaha Class 30 and the Institute for Career Advancement Need's FOCUS program for executive leadership.
CHIEF MEDICAL OFFICER
Mike Romano, MD
Dr. Mike Romano has served in a variety of physician executive positions since 1998 and joined the NHN as the Chief Medical Officer in 2015.
He earned his MD from Creighton University in Omaha in 1983; completed residency in Family Medicine at Creighton in 1986 and completed his Master of Healthcare Administration from Bellevue University in 1998. He is Board Certified in Family Medicine with a Certificate of Added Qualifications in Hospice & Palliative Medicine.
Dr. Romano is the Immediate Past President of the Iowa Medical Society; Board Chair of the Iowa Healthcare Collaborative and the 2015 Robert Raszkowski Hero Award winner for his service to the Accreditation Council for Continuing Medical Education.
VICE PRESIDENT OF ACO OPERATIONS AND PERFORMANCE
David Wirka, MS, RRT
As Vice President of ACO Performance and Operations, David provides strategic leadership to develop, organize and implement value-based initiatives that drive quality and cost performance.
David earned his Master of Science in Health Services Administration from Southwest Baptist University and a Bachelor of Science in Respiratory Therapy from Missouri State University. He is an Advisory Board Member for the University of Nebraska Medical Center Master of Healthcare Administration Program and a program committee member for the Nebraska Healthcare Financial Management Association chapter. 
Prior to joining the NHN, David spent 25 years at Blue Cross Blue Shield of Nebraska most recently as Director of Network Innovation. He is an adjunct faculty member at Nebraska Methodist College where he teaches Healthcare Finance and Reimbursement. 
director of population health management and innovation
Mallory Callahan, MPAS, PA-C
Mallory joined NHN as director of population health in 2017. She earned her Master of Physician Assistant Studies from the University of Nebraska Medical Center and a bachelor's degree focused in psychology, biology and chemistry from the University of Nebraska at Omaha.
Prior to joining the NHN, Mallory worked as a physician assistant at Methodist Physicians Clinic in Family Medicine. Outside of work, she is on the board for Leap-for-a-Cure, a grass roots organization aimed at increasing brain cancer awareness, education and treatment in the Omaha community. In 2006, she founded the Don Martineau Foundation, which honors her late father and his battle with terminal brain cancer.
director of marketing and communications
Lindsay Cosimano, APR
Lindsay Cosimano has more than 20 years of strategic marketing experience. She is passionate about building great brands and developing strong cultures.
She earned her Master of Business Administration degree from the University of Nebraska at Omaha and a bachelor's degree from the University of Kansas William Allen White School of Journalism. She is nationally accredited by the Public Relations Society of America.
Lindsay is an adjunct professor in the UNO College of Business. Active in the community, she serves on the Board of Directors for Lauritzen Gardens and Nebraska Healthcare Marketers. She is on the national education and editorial committee for SHSMD and is past chair of PRSA Nebraska, Nebraska Healthcare Marketers and The Wellbeing Partners.
Ready to engage the NHN team?
The NHN team is here to help. Please contact us if you would like additional resources, would like to meet with a member of the team or would like to see data specific to your practice.