BOARD OF DIRECTORS
Nebraska Health Network is a physician-led Accountable Care Organization (ACO) formed by Methodist Health System, Nebraska Medicine and their affiliated physicians and hospitals to improve the health of all patients by delivering high-quality, affordable and accessible health services throughout Nebraska and Western Iowa.
NEBRASKA HEALTH NETWORK
BOARD OF DIRECTORS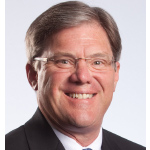 METHODIST HEALTH PARTNERS
Steven Bailey, MD
Board-certified in internal medicine, Dr. Steven Bailey attended medical school at University of Nebraska Medical Center and completed his residency at the Michigan State University Kalamazoo Center of Medical Science in Kalamazoo, Mich. He has been a practicing physician with Methodist Health System for more than 20 years.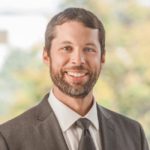 METHODIST HEALTH PARTNERS
John J. Cannella, III, MD
Dr. Cannella is certified by the American Board of Internal Medicine in both Internal Medicine and Gastroenterology. He practices at Midwest Gastrointestinal Associates in Omaha where he specializes in the diagnosis and treatment of liver and biliary diseases, in addition to gastroenterological disorders and endoscopic procedures. Dr. Cannella earned his Bachelor of Science degree in Biology from Creighton University College of Arts and Sciences in 1998 and earned his Doctorate of Medicine in 2003. He completed his Residency in Internal Medicine at the University of Nebraska Medical Center in 2006, and remained at UNMC through 2009, where he completed his Fellowship in Gastroenterology and Hepatology.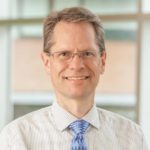 NEBRASKA HEALTH PARTNERS
Brent Crouse, MD
Dr. Brent Crouse is a practicing internal medicine physician with Nebraska Medicine and serves as an assistant professor in the Internal Medicine Division of General Medicine at University of Nebraska Medical Center. He received his medical degree from Loma Linda University in Southern California and completed his residency training through the United States Air Force at Keesler Medical Center in Biloxi, Miss.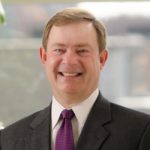 NEBRASKA HEALTH PARTNERS
Don Darst, MD, Board Chair
Dr. Don Darst is board-certified in internal medicine and earned his medical degree from the University of Nebraska Medical Center. Dr. Darst is the sole owner and president of Midwest Regional Health Services in Omaha. MRHS was the first clinic in Nebraska to be recognized as a NCQA Level 3 Patient-Centered Medical Home.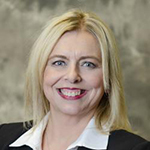 NEBRASKA HEALTH PARTNERS
stephanie daubert
Stephanie Daubert serves as chief financial officer for Nebraska Medicine. In her three decades with the organization, Daubert has worked in a variety of roles beginning her career as a unit secretary while in college, and working her way up into more progressive leadership roles. Prior to her current position, she was CFO at Bellevue Medical Center and served as controller for Nebraska Medical Center for 12 years. She earned a bachelor's degree in accounting, management information systems from the University of Nebraska at Omaha, and a Master in Business Administration and Management Degree from Creighton University.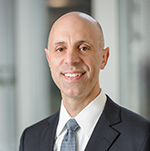 METHODIST HEALTH PARTNERS
Jeff Francis
Jeff Francis is vice president of finance and chief financial officer of Nebraska Methodist Health System. Francis joined Methodist with more than 25 years of financial management experience obtained through a variety of health-care organizations nationwide. He earned his Master of Business Administration from Creighton University.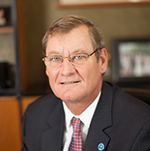 METHODIST HEALTH PARTNERS
STEVE GOESER
Steve Goeser is president and chief executive officer for Methodist Health System. Prior to his appointment as CEO of Methodist Health System, he served as president and CEO at Methodist Hospital. During his tenure, Goeser was instrumental in the planning and construction of The Pathology Building – Schenken Pavilion, Methodist Women's Hospital and the current $90 million surgery renovation and expansion project. He was recently recognized by Becker's Hospital Review as one of the top 183 Nonprofit Hospital and Health System CEOs to Know. Goeser earned his bachelor's degree at Creighton University and his Master of Business Administration in health care administration from City University in Bellevue, Wash.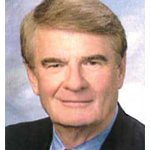 MEDICARE BENEFICIARY
RICHARD HAHN
Richard Hahn retired from Farmers National Company in 2005, where he served as a President and CEO. During his leadership, Farmers National Company expanded its services and continued to grow and maintain its position as the nation's largest farm and ranch management company. He was named a Nebraska Hall of Agricultural Achievement honoree in 2011. In addition to serving on the NHN Board, Hahn also is a member of the Nebraska Methodist College Board of Directors.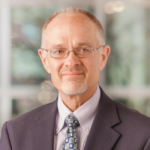 NEBRASKA HEALTH PARTNERS
JEFF HARRISON, MD
Jeff Harrison, MD, is a board certified family medicine physician. Dr. Harrison practices at the Family Medicine Clinic at Bellevue Health Center. He graduated from, and completed his residency at, the UNMC College of Medicine.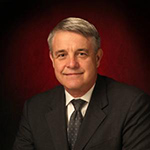 NEBRASKA HEALTH PARTNERS
JAMES LINDER, MD
Dr. Linder is the chief executive officer for Nebraska Medicine and professor of pathology for the University of Nebraska Medical Center. After earning his medical degree from UNMC and subsequent training in pathology at Duke University, he joined the UNMC faculty in 1983. Dr. Linder has authored more than 150 publications and five textbooks while filling diverse roles in academic medicine and business. In the commercial sector, his research as chief medical officer for Cytyc Corporation led to new cancer screening technologies that reduced the incidence of cervical cancer. As co-founder of Constitution Medical, a new hematology instrument was developed to enable the rapid diagnosis of blood disorders. His research led to induction into the National Academy of Inventors.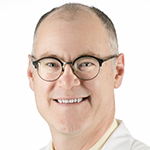 METHODIST HEALTH PARTNERS
WILLIAM LYDIATT, MD
Dr. William Lydiatt is a fellowship-trained head and neck surgical oncologist, specializing in the surgical treatment of thyroid and parathyroid disease, salivary gland tumors and cancers of the mouth. He is also very interested in how providers can decrease the rate of depression and improve quality of life for patients undergoing treatment for head and neck cancers. Dr. Lydiatt earned his medical degree at the University of Nebraska Medicine.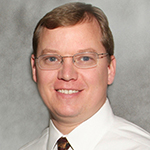 METHODIST HEALTH PARTNERS
KENT WILLADSEN, MD, CHAIR ELECT
Dr. Willadsen is a practicing family medicine physician with Methodist Physicians Clinic in Council Bluffs. He earned his medical degree from the University of Iowa College of Medicine and completed his residency at Lincoln Medical Education Partnership.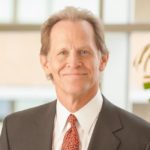 NEBRASKA HEALTH PARTNERS
PETE WHITTED, MD, JD
Dr. Peter Whitted is a specialist in external ocular disease, anterior segment, laser surgery, glaucoma and LASIK/vision correction surgery at Midwest Eye Care. An Omaha native, he received a Bachelor of Science degree from the University of Nebraska at Lincoln and a Doctor of Law degree from the University of Nebraska College of Law, Lincoln. Dr. Whitted earned a medical degree from the University of Nebraska Medical Center in Omaha. Following a pathology internship at the University of Colorado College of Medicine in Denver, Dr. Whitted completed his ophthalmology residency at Baylor College of Medicine, Cullen Eye Institute, Houston.
Ready to engage the NHN team?
The NHN team is here to help. Please contact us if you would like additional resources, would like to meet with a member of the team or would like to see data specific to your practice.